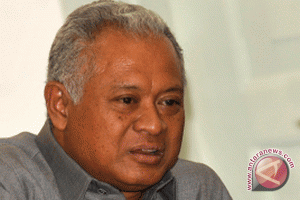 Jakarta (ANTARA News) - Defense Minister Purnomo Yusgiantoro saw off around 700 employees of his office and their families who embarked on a trip to their home towns or villages to celebrate the post-fasting holiday of Idul Fitri here on Friday.
They left in 36 buses which the ministry normally uses for the daily transportation of employees from home to office and vice versa.
"We wish to help them in their travel as they are members of the ministry`s extended family," the minister said after seeing-off the employees and their families to areas around Yogyakarta and Solo in Central Java.
He hoped the employees would not be wasteful in using their money while on the holiday. "Do not let it happen that they have to continue to fast after returning to Jakarta again (because they lack money). They have a lot of money coming from their salary, Idul Fitri allowance, remuneration, September salary and others," he said.
The minister gave the assurance that the buses although not air-conditioned were all road worthy. "We have checked them all and even briefed the drivers with regard to safety," he said.
The employees were expected to return to their respective jobs on September 5. Those who did not return to the office on schedule would be given a sanction, he said.
"So far no employee has failed to come on schedule (after the holidays). Those who did fail to come happened to be sick," he said.